April 30th is the Third Annual Illinois Marathon (and half marathon) which goes through Champaign and Urbana (pretty much all of it). They had 9,000 runners in 2009 and had over 14,000 runners last year.
I volunteered on the course last year, and got a sweet yellow traffic vest, a bag, a water bottle, and coffee cake from some nice folks in my neighborhood, along with memories and stuff like that.

You can volunteer here
. If anyone wants to try and get a couple blocks locked down by planners, let me know.
I would HIGHLY suggest volunteering for a spot in Urbana... you will see the full and half marathon runners, and get done before noon. If you volunteer for a spot in Champaign, you will likely be sitting there for about 6 hours watching people walk by because the course gets so stretched out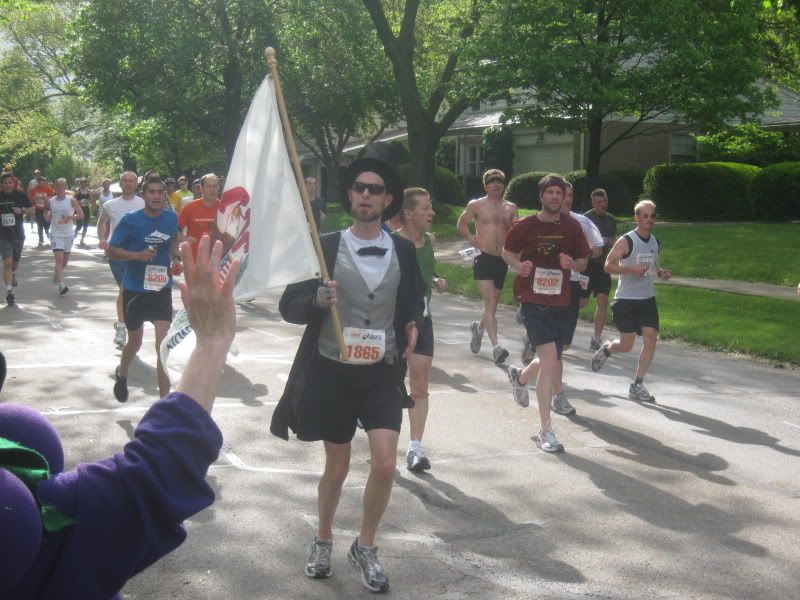 Honest Abe wants your support